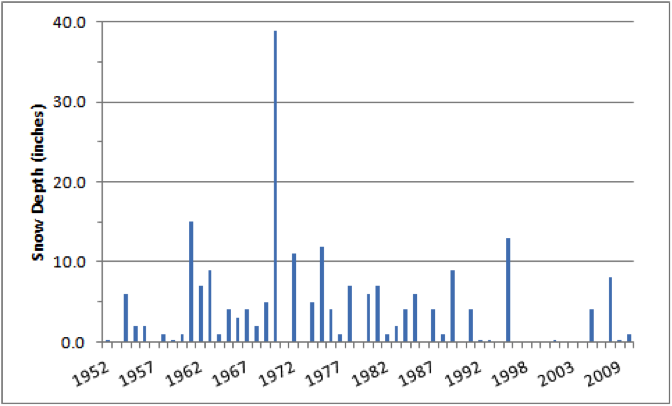 Background: The scientific consensus is that humans are changing the Earth's climate. While this has serious implications for human society in the context of security, it also has implications for our way of life. Some Mainers may be wondering if they're going to be less likely to have white Christmases they remember from their childhood.
The graph represents snow depth in Portland, Maine on Christmas morning at 7 A.M. for the years 1952 to 2010. 
(Data source: http://www.erh.noaa.gov/er/gyx/climate_f6.shtml)
Questions:
Describe what the graph shows about how snow depth on December 25th has changed in Portland since 1952.
How else might you represent this data set to make the above question easier to answer?